Join us for Worship!

In person at 10am on Sundays
You can also find us live online at 10am on Sunday mornings on Zoom. Videos of past Sundays are archived on YouTube. We have two YouTube playlists at our channel: one for worship and one for Godly Play stories for kids. Both are linked below!
Greetings St. Liz,
The Woods family is very excited to begin our time with you this coming week. It has been a long hot summer for us as I am sure it has been the same for you.
I am writing this after standing outside with our oldest daughter, Harper, as we watched a nice little summer rainstorm pour down upon us. It was just long enough that it knocked the heat out of the air and left a cool breeze in its wake. It was cool enough that we actually felt like spending more than ten minutes outside after the storm passed. ...Read More

by Maddie Spearman
on June 30, 2022
Dear friends in Christ, The wait is over! Your Bishop's Committee is thrilled to announce that Bishop Reed has appointed the Rev. Mike Woods to be the next vicar of St. Elizabeth's. His first Sunday with us will be August 21, 2022. Father Mike currently lives in San Marcos with his wife, Tami, and children, Harper (12), Hudson (9) and...
Read More
---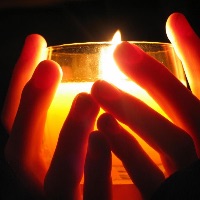 by Wanda Slater
on February 3, 2022
If you, or someone you know, is in need of prayers, please email Wanda at parishadmin@st-liz.org to be included on our Sunday Prayer List.
Read More
---
by Wanda Slater
on March 27, 2018
Hello everyone! We are updating our St. Elizabeth church-wide text messaging distribution list and invite you to participate. Members of this list receive messages directed specifically at the...
Read More
---
goto page