Join us for Worship!

In order to keep each other and our community as safe as possible during the pandemic, St. Liz currently worships together online via live stream and gathers for worship in-person outdoors on our front porch and lawn area @ 10am on Sundays (more here about inclement weather).
You can find us live online at 10am on Sunday mornings (as of 4/18/21) at our YouTube Channel which is also linked at our Facebook page. Videos of past Sundays are archived on YouTube as well. We have two YouTube playlists at our channel: one for worship and one for Godly Play stories for kids. Both are linked below! We will update this site as soon as we are worshipping at our physical church campus again.
by anonymous
on March 18, 2021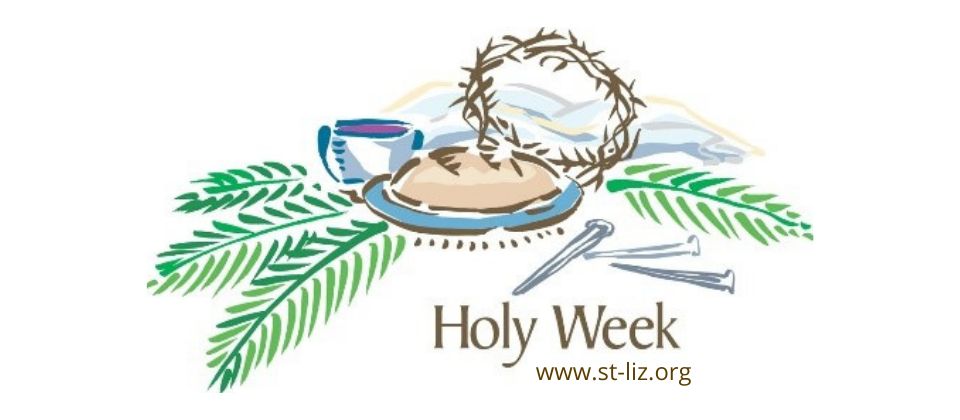 This year, we will do our best to observe and celebrate this holiest of weeks as fully as possible. To that end, we will hold outdoor, in-person services which retain the most distinctive elements of St. Liz's usual Holy Week observances. Details are below. Each Holy Week service will include both online and in-person offerings. Unfortunately,...
Read More
---
by The Rev. Daniel P. Strandlund
on January 21, 2021
Dear Friends in Christ, At our meeting this month, your Bishop's Committee and I made the decision that St. Liz will continue holding Sunday morning worship services outdoors and in-person every...
Read More
---
by Wanda Slater
on March 27, 2018
Hello everyone! We are updating our St. Elizabeth church-wide text messaging distribution list and invite you to participate. Members of this list receive messages directed specifically at the...
Read More
---
goto page