Join us for Worship!

In order to keep each other and our community as safe as possible during the pandemic, St. Liz currently worships together online via live stream and gathers for worship in-person outdoors on our front porch and lawn area @ 10am on Sundays (more here about inclement weather).
You can find us live online at 10am on Sunday mornings (as of 4/18/21) at our YouTube Channel which is also linked at our Facebook page. Videos of past Sundays are archived on YouTube as well. We have two YouTube playlists at our channel: one for worship and one for Godly Play stories for kids. Both are linked below! We will update this site as soon as we are worshipping at our physical church campus again.
by Paula Goodson
on May 5, 2021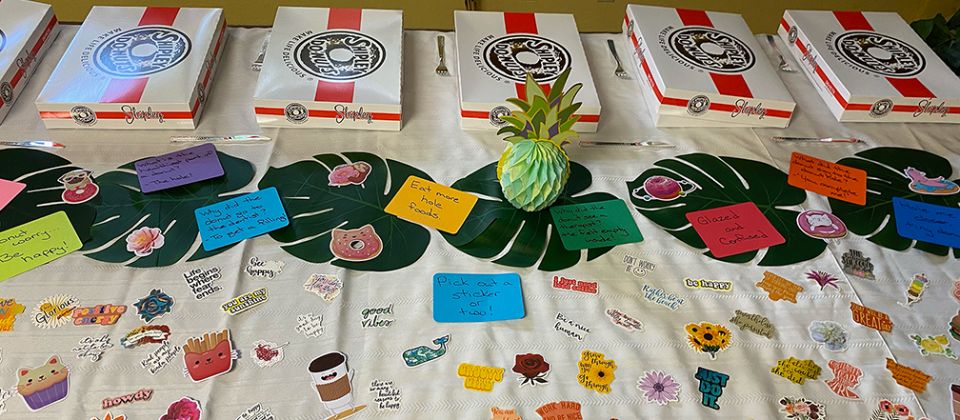 Why did the donut go to the dentist? -To get a filling. What was the donut's favorite movie? -Glazed and Confused. "Do or donut. There is no try." -Yoda St. Liz stepped up to fulfill her mission to help the community this week in a delicious way! The 92 staff members at Tom Green Elementary School received a sweet surprise of donuts on...
Read More
---
---
---
---
---
goto page