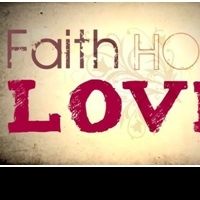 Reception and Reaffirmation
by The Rev. Daniel Strandlund | September 21, 2017
Hi friends, as many of you have heard, Bishop David Reed is visiting St. Elizabeth on Sunday, October 15
th
. This means October 15
th
is Confirmation Sunday—but it also means that October 15
th
is an opportunity to reaffirm your baptismal vows if you've already been confirmed or, if you were confirmed in another Christian tradition, to be received into the Episcopal Church. I've already written about confirmation, so today, I'm inviting you to consider whether God is calling you to reaffirmation or reception.
Reaffirmation can be a powerful thing. God seems to know that, given the changes and chances of work and family and faith, we need opportunities to re-accept Christ's invitation to us. Think of Jesus' and Peter's relationship in the Gospel of Matthew. Jesus calls Peter and his brother (Matt 4:18-20). They follow Jesus into all kinds of situations and witness any number of things, but it's not until much later that Peter recognizes that Jesus is the Messiah (Matt 16:16). But right after that Jesus calls Peter "Satan" for becoming a stumbling block (16:23)! In the next chapter, Peter sees Jesus transfigured in all his glory atop the mountain of transfiguration (ch. 17). Things change again when Jesus is arrested. Peter can't stand the anxiety of it and denies knowing Jesus at all (Matt 26:69-74). But then Jesus rises from the dead, and Peter and the others are commissioned to baptize all nations (28:18-20).
See what's happening? When it comes to following Christ, Peter is always starting over. Like Peter, each of us is an unfinished saint. We have prodigal seasons, or we watch helplessly as our children enter a prodigal season. We discover new mountain tops. We betray and are betrayed. We discover a community we didn't know we needed. We feel suddenly the burden of age. Or maybe death or illness or disaster or financial straits find us, and we find ourselves trying follow Jesus through a world we never wanted to inhabit.
If any of that sounds like your experience over the past year, perhaps God is calling you to reaffirm your baptismal vows. Perhaps God is saying to you, "Yes, dear one, things are different now. Yes, we can start again, in this new season. Together."
Reception is similar, only reception carries with it a public welcome into this particular room in God's mansion. It's one of the most expansive rooms there is. The Episcopal Church is part of the global Anglican Communion. There are 80 million Anglicans in the world, from the USA to Nigeria to India to Australia, making Anglicans the 3
rd
largest Christian communion in the world. (If you're wondering, it's Roman Catholics, then the Orthodox, and then us.) One of our values is the oneness of the global Christian Church. This is why in the Episcopal Church, baptized folks from
any
Christian tradition are welcome to receive the bread and wine—because we're all one Body. So, if you were confirmed in another tradition, great! We don't want to "re-confirm" you. But we would love to publicly welcome you into this particular fellowship.
So, if you're waiting for an invitation to reaffirm your baptismal vows or to be received, this is it! Unlike confirmation, there are no classes to attend for reaffirmation or reception. Just you and your walk with God here at St. Elizabeth.
I do need to let Bishop Reed know soon, however, as to how many reaffirmations and receptions he can expect. Please let me know by October 1
st
so I can communicate with him in a timely fashion.
God's Peace,
Fr. Daniel+