Our Awesome Acolyte Corps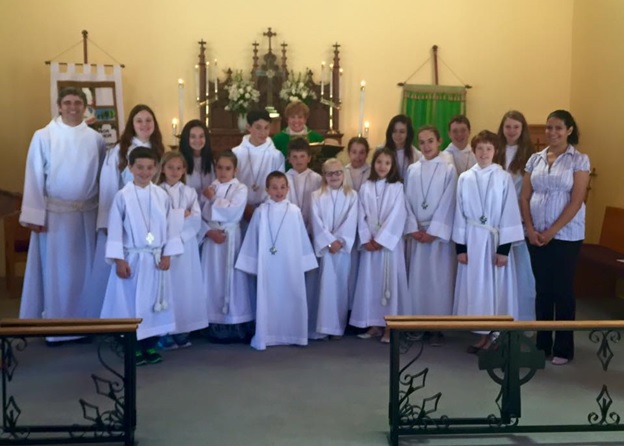 Acolytes are young persons who assist with the worship service in very particular ways.
Senior Acolytes (Senior High School) are eligible to serve as Gospeler and Crucifers. A Gospeler carries the Gospel Book in procession and holds it for the priest while it is being read. The Crucifer leads the processions with the processional cross and assists the priest in preparing the altar for the Eucharist. Senior Acolytes may also serve as banner bearers and torchbearers.

​
Middler Acolytes (Middle School) are eligible to serve as Banner Bearers, candle lighters, Torchbearers, and Chapel Crucifers. Chapel lead the children's procession to Children's Chapel.
Junior Acolytes are eligible to serve as bell ringers during the Eucharist.

Training is provided several times a year. Acolytes are expected to attend all training, as well as the annual diocesan celebration, the Acolyte Festival, held annually in the late spring, usually in San Antonio.

Contact Kevin Hammond to learn more about serving in this ministry: volunteer@st-liz.org