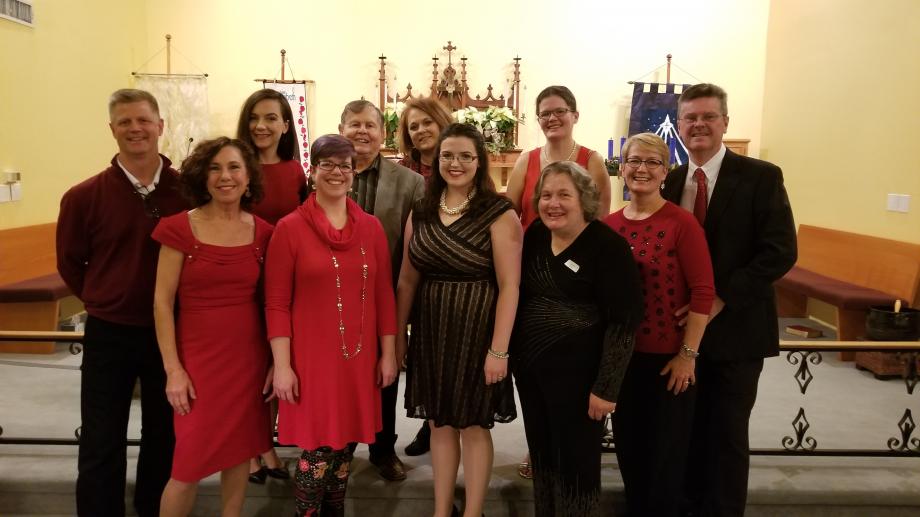 Make a joyful noise unto the Lord, all ye lands.
Serve the Lord with gladness; come before his presence with singing.
Psalm 100: 1-2
At St. Elizabeth, we incorporate a wide variety of music to support and enhance the liturgy of the Episcopal service. From Classical to Jazz, Folk to Contemporary, Gospel to Camp, the history of sacred music is rich and we are happy to explore together the many forms of praising God in song. We rehearse Wednesday evenings from September through June, 7-9pm, and meet again at 9am on Sunday mornings throughout the year. We also have lots of fun at our choir parties! Be sure to check the calendar for details on all our activities!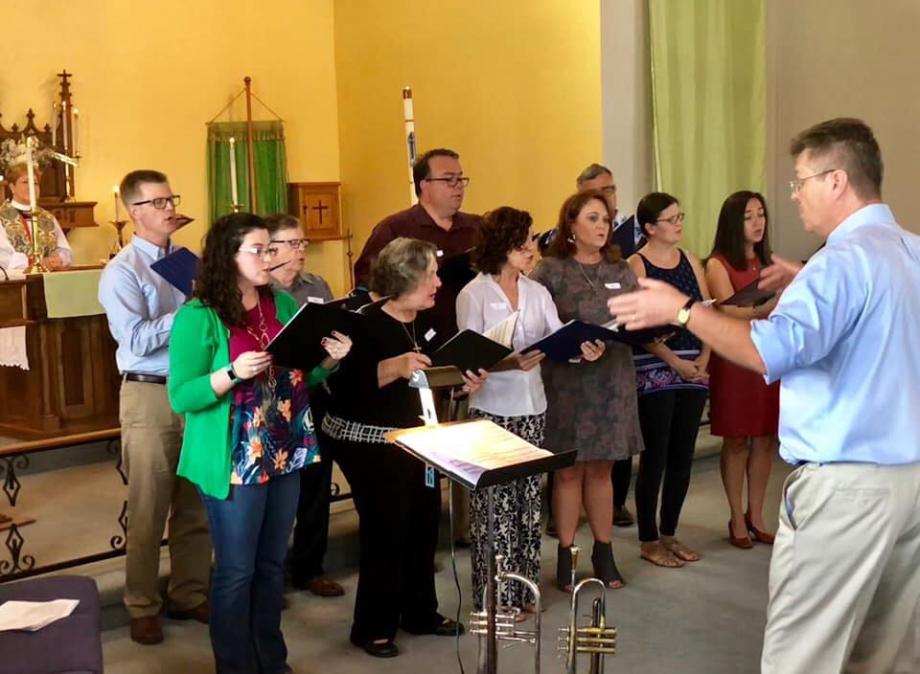 Want to know more? Wanda Slater is a classically trained soprano soloist & vocal teacher and we begin each rehearsal with warm ups. Vocal techniques, breath control and ear training are sprinkled throughout our rehearsals with the hope that each of our dedicated musicians will continue to grow and gain confidence as a choral singer. We are also fortunate to have Mark Slater working with us to provide arrangements and original compositions, as well as weekly trumpet accompaniment along with Daniel Bloor on French Horn. And on special occasions and high holidays we are blessed with a host of other truly gifted musicians who give generously of their time and talent.
We are always happy to include new singers & musicians and if you're interested in sharing
your
musical talents at St. Elizabeth, we encourage you to come up and visit us after service.
Wanda B. Slater at 860-304-6446 or
volunteer@st-liz.org
Meet the Brass!
---