Help is available – right here at Saint Elizabeth.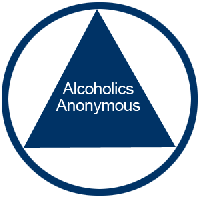 "Alcoholics Anonymous is a fellowship of men and women who share their experience, strength and hope with each other that they may solve their common problem and help others to recover from alcoholism. The only requirement for membership is a desire to stop drinking. There are no dues or fees for A.A. membership; we are self supporting through our own contributions. A.A. is not allied with any sect, denomination, politics, organization or institution; does not wish to engage in any controversy, neither endorses nor opposes any causes. Our primary purpose is to stay sober and help other alcoholics to achieve sobriety."


The meeting schedule of the Second Chance group of AA is 7:00 pm on Thursdays and 9:00 am on Saturdays in the Children's Chapel Building at Saint Elizabeth. Both meetings are open to anyone having an interest in Alcoholics Anonymous. Contact phone numbers are 512-395-7211 and 512-787-6439. Contact emails are EErdmann3@gmail.com and check6@austin.rr.com. The links to the AA national and local websites are www.aa.org and www.austinaa.org.

The Second Chance folks would be happy to meet with or speak with any member of the congregation who believes he or she might have a problem with alcohol.



Al-Anon meetings are held on Saturdays at 10:30am in the Children's Ministry Building next to the church.

As of Aug 12, 2017 this group will meet at Living Word Lutheran Church at 2315 FM 967.



Here are a few things to keep in mind at your first meeting:

Al‑Anon is a mutual support group. Everyone at the meeting shares as an equal. No one is in a position to give advice or direction to anyone else. Everyone at the meeting has experienced a problem with someone else's drinking.

You are free to ask questions or to talk about your situation at your first meeting. If you'd rather just listen, you can say "I pass," or explain that you'd just like to listen.

Every meeting is different. Each meeting has the autonomy to be run as its members choose, within guidelines designed to promote Al‑Anon unity. Al‑Anon recommends that you try at least six different meetings before you decide if Al‑Anon will be helpful to you.

Al‑Anon is not a religious program. Even when the meeting is held in a religious center, the local Al‑Anon group pays rent to that center and is not affiliated in any way with any religious group. Your religious beliefs—or lack of them—are not a subject for discussion at Al‑Anon meetings, which focus solely on coping with the effects of someone's drinking. Here's how one Al‑Anon member found the "Higher Power" of his own understanding.

It will take some time to fully understand the significance of anonymity to the Al‑Anon program. But at its simplest level, anonymity means that the people in the room will respect the confidentiality of what you say and won't approach you outside the room in a way that compromises your privacy or the privacy of anyone who attended an Al‑Anon meeting.
The meeting will likely begin with a reading of the Twelve Steps of Al‑Anon. It will take some time to fully understand how the Twelve Steps can be a helpful tool in recovering from the effects of someone's drinking. But Al‑Anon gives you the opportunity to grow at your own pace.

This and more information can be found at http://www.al-anon.alateen.org.

ACoA - "Never before in the history of Twelve Step programs has a fellowship brought together such a diverse group of recovering people that includes adult children of alcoholics, codependents, and addicts of various sorts. The program is Adult Children of Alcoholics. The term "adult child" is used to describe adults who grew up in alcoholic or dysfunctional homes and who exhibit identifiable traits that reveal past abuse or neglect. The group includes adults raised in homes without the presence of alcohol or drugs. These ACA members have the trademark presence of abuse, shame, and abandonment found in alcoholic homes."

"Our 30 years of experience has shown that adult children who attend our meetings, work the Twelve Steps, and find a Higher Power experience astonishing improvement in body, mind, and spirit. Ours is one of the few Twelve Step fellowships that embraces the difficult task of trauma work, which can often lead to an exciting journey to the Inner Child or True Self. Along with sponsorship, we encourage informed counseling to help the adult child accomplish the greatest level of emotional healing from an abusive upbringing. "
Excerpted from Fellowship Text pp. xii-xiii (2006).

Adult Children of Alcholics meets Wednesdays at noon in the Children's Ministry building.