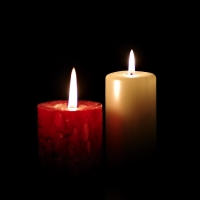 Upcoming Events
By Rev. Daniel P. Strandlund | October 26, 2018
Sunday, October 28th
Intergenerational Event in the Mission Hall after church. This event will focus on the Communion of Saints and will offer families a way to honor and celebrate the lives of loved ones who have passed away. This event will also help prepare us for the Feast of All Saints, which will be the following Sunday, November 4th. More details to come!

Sunday, November 11th
Consecration Sunday! This is the climax of our focused financial stewardship work for the fall. Please be sure to join us for worship at 10:30am and lunch afterwards. More details to come!

Wednesday, November 28th at 6pm
Evensong in preparation for Advent. Gather in the church. Pray, reflect, rest in music and silence.

Sunday, December 2nd
Intergenerational Advent Wreath making event in the Mission Hall after worship for the 1st Sunday of Advent.

Wednesday, December 5th at 6pm
Advent Evensong in the Church.
Back